Packaging design is a process of concepts and visualization of ideas, colors, and imagery. The packaging design is a collaboration of illustration, structure, size, and topography. Read More…
Packaging Design
Packaging design is the process of creating product and brand-specific packaging. Packaging design is essential to effective branding; brand recognition and prominence are increased greatly by companies that package their products creatively and effectively. The distinctness of a product's packaging can mean the difference between its success or its failure compared to other similar products.
Packaging is a process of protecting the final products from being mishandled during transportation. Packaging any product is a basic necessity that gives identity to any product. Packaging design is essential to create the perfect material or item for a product's safe and reliable packaging. Packaging design is essential as it contains all the information about the wrapped product. Packaging design helps in the easy locomotion of the product for sales, promotions, or display. Packaging design is important for the shelf life of the product, and also it keeps the product clean and presentable. The packaging design depends on the product type, distribution time, geography, etc.
Characteristics of Good Packaging -
Good packaging not only gives the product a good appearance, but the packaging design is also very important for protecting the product during shipment. There are some characteristics of good packaging, including:
Good packaging requires labeling for specific information regarding the product, such as its nutritional value and other additional content information.
Some products require quick and easy opening and reclosing. For this purpose, good packaging provides a suitable opening of the package.
Good packaging offers a size suitable to the product. The proper package size is also important during the transport of the product.
The durability of the packaging design is also important for secure product storage. Good packaging improves the product's presentation once on the stores' shelves.
Factors Affecting Packaging -
Certain factors affect the packaging design, which is listed below:
The purpose of packaging makes a great difference. Consumer-purpose packaging is different from logistical-purpose packaging. Consumer-purpose packaging focuses on protecting the item enclosed and the safety of the consumer; it may also be used simultaneously as a means for a company to brand the item. Logistical purpose packaging focuses more on the most efficient (typically an additional layer of packaging) packaging available for transporting and distributing items.
Another factor affecting an item's packaging is the nature of the product itself. The packaging for solid and liquid materials, for instance, will differ from one another.
The product's sensitivity is also a factor affecting packaging design. Some products are sensitive to light, temperature, or humidity. Therefore, different products will require different packaging for various materials based on these considerations.
The distance a product has to cover is also something to consider. Generally, the farther a product is transported, the product will require tighter and more secure packaging.
Before designing packaging, the material handling system should be kept in mind. Manual handling requires smaller packages, while automated handling can handle larger packages.
Levels of Packaging Design -
Generally, there are three levels of packaging design. All these levels serve different purposes and are important for the preservation and protection of the product. So, selecting an appropriate level of packaging design is essential.
Primary Level -
At this level, the packaging is in direct contact with the product. This type of packaging is used to preserve and protect the product from contaminants. The outer package is a cardboard one, and inside is a plastic bag to preserve the product.
Secondary Level -
Secondary-level packaging design is where the primary packaging is enclosed within it to create a stock-keeping unit. It is typically cardboard packaging that contains multiple packages of a specific primary unit for easy shipment and identification.
Tertiary Level -
Tertiary-level packaging is also called bulk, or transit, packaging. This level of packaging is used when numerous primary-level units are transported from one place to another. This level of packaging then typically combines many secondary-level packaging units into one more bulk grouping for easy and quick shipment.
Types of Packaging Material -
There are five packaging material types, each serving a different function. These packaging designs include:
Paper and Carton Packaging -
This packaging is used for different types of products such as food, electronics, kitchenware, toys, shoes, etc. the carton is cut and modeled according to the requirement of the product. In addition, paper packaging is often added as an anticorrosive layer to cover the product for further protection.
Packaging Film -
Many different types of films, such as PVC, PE, and PP, are used as packaging films. These materials are typically anticorrosive, antistatic, and slippery. In addition, the materials may be either shrinkable (shrink film) or unshrinkable (stretch film). Shrink film is typically used in tandem with a heat source and when it is beneficial for the film to tighten to hold items tightly together. Stretch film is employed when it is beneficial for the film to maintain or return to its original dimensions after packing. Examples of packaging film include bubble sheet wraps, bags, tubes, and sheets.
Packaging Foam -
Products may use sheets of foam material or foam rolls for packaging foam. It is particularly useful for transporting fragile or delicate items. For example, furniture, glass products, etc., are protected and packed in foam rolls and sheets to reduce breakage.
Textile Packaging -
Textile packaging comprises bags or sacks made from plant-based materials like cotton, jute, or flax. These sacks are then used mainly for packing and storing food grains.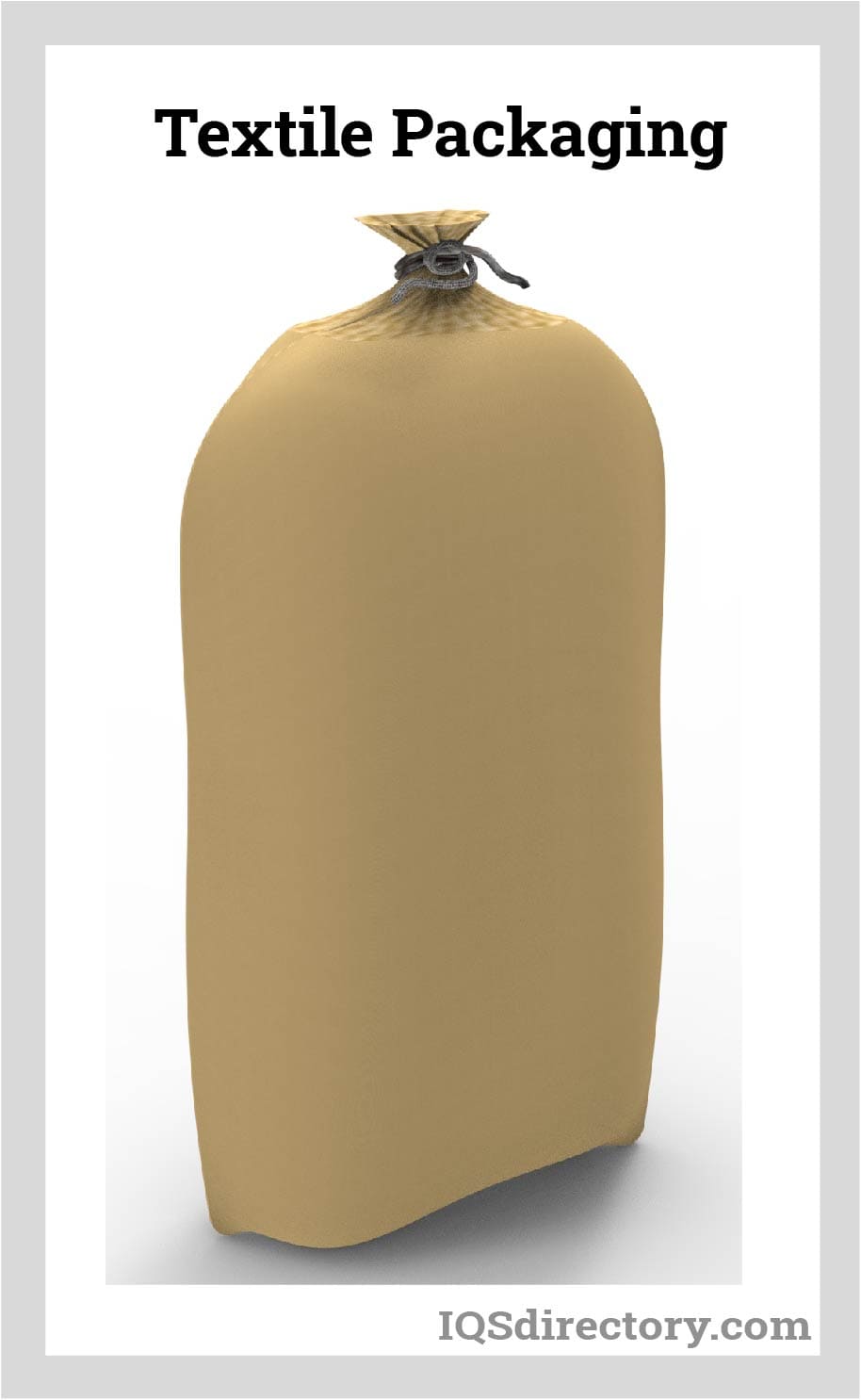 Plastic Packaging -
Plastic packaging has many advantages over other packaging materials. It is typically stronger, lighter, more durable, and less expensive to produce and use as a packaging material. It is also more accommodating since plastic packaging can protect items more securely and be formed to various specifications depending on the product.
Importance of Packaging Design-
Packaging design is important for creating a good image of the product.
It is also an important layer to protect and preserve the product from environmental hazards.
Packaging design helps with the easy transportation of the products.
Packaging design also creates convenience for the customer while increasing the product's shelf-life.
Proper packaging design protects people from possible injury and the item from possible damage.
Choosing the Proper Packaging Design Company
To make sure you have the most positive outcome when purchasing Packaging Design from a Packaging Design Supplier, it is important to compare at least 4 Companies using our Packaging Design directory. Each Packaging Design Supplier has a business profile page that highlights their areas of experience and capabilities and a contact form to directly communicate with the manufacturer for more information or request a quote. Review each Packaging Design company website using our patented website previewer to get an idea of what each business specializes in, and then use our simple RFQ form to contact multiple Packaging Design companies with the same form.
Packaging Design Informational Video